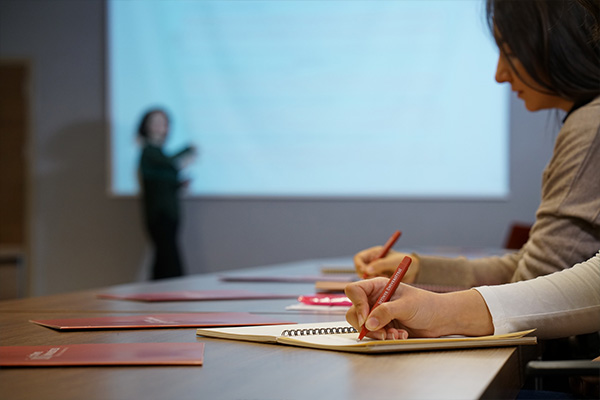 WHAT DO WE AIM?
As the English Translation and Interpreting Department, we would like to embrace the future with you. With our unique and rich course program prepared with 21st century contemporary education approach, we aim to provide you with a multi-faceted education and present an environment that will support your both professional and social development as well as your academic achievement.
WHO ARE WE?
We are a team that cares about your intellectual and cultural development and wishes to be with you in your educational adventure. In the light of scientific research, we are parts of a team with the excitement of sharing their knowledge and experience.
DEPARTMENT OF ENGLISH TRANSLATION AND INTERPRETING AT ISTINYE
Thanks to the compulsory courses integrated into the program, you will have an English Language Teaching Certificate when you graduate. Therefore, you will have the advantage of teaching English and continuing your postgraduate education in this field.
Through the courses that are in common with the English Language and Literature department at the rate of 68%, you will have the opportunity to do minor and double major without any additional fee.
You will have the opportunity to learn Spanish, Italian, German, French, Russian, Chinese or Arabic through compulsory second foreign language courses in the second year and third foreign language courses taken as elective in the third year.
Through the Erasmus+ program, you will have the opportunity to study in France, Macedonia, Lithuania, Poland, Romania, Italy or Latvia.